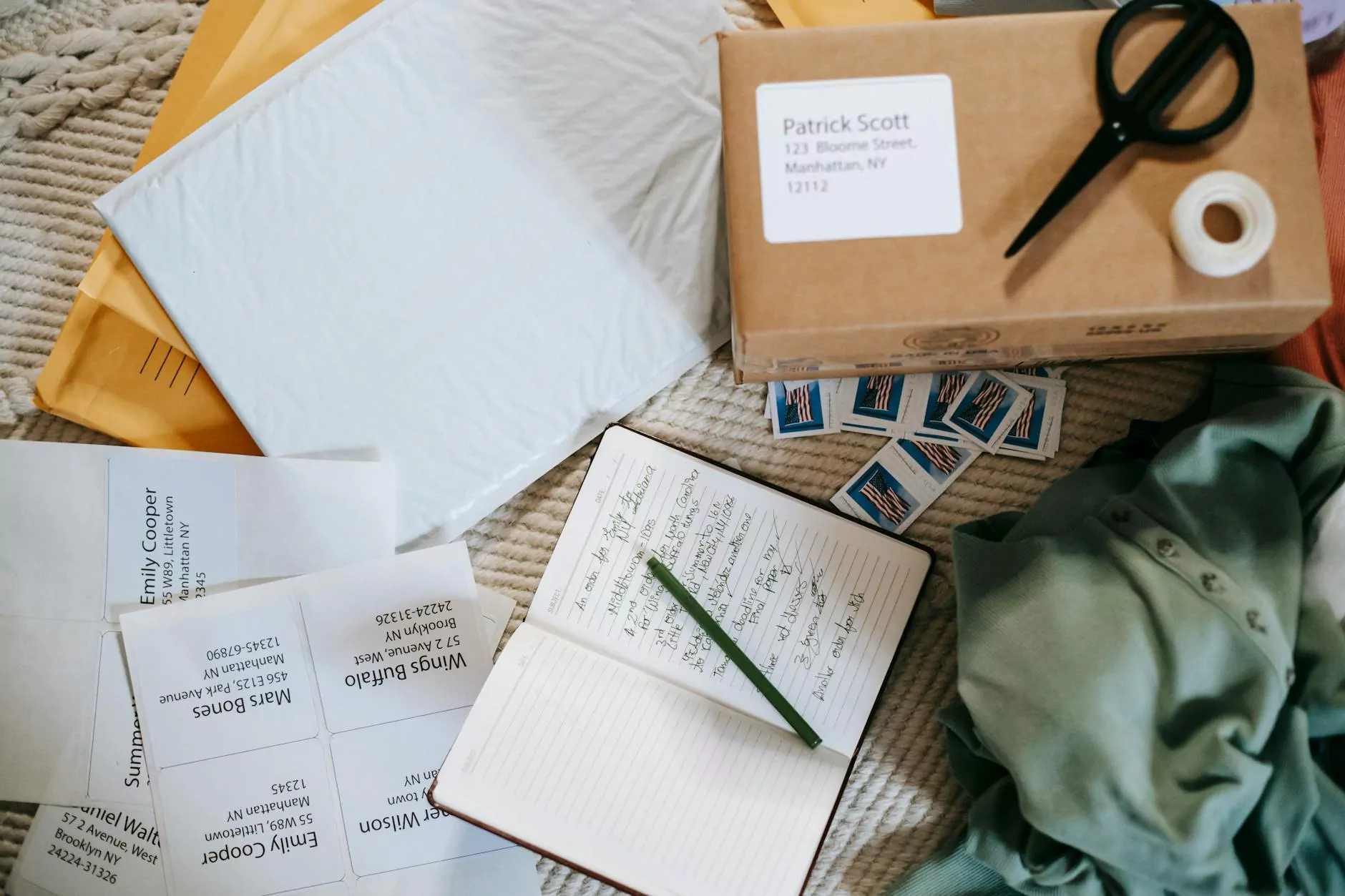 Expand Your Reach and Boost Sales with Specialty Mailing Lists
In the competitive world of eCommerce & Shopping, reaching the right audience is crucial for success. Promotions Qatar understands the challenges faced by businesses in this industry and offers specialty mailing lists that can significantly enhance your marketing efforts. Our comprehensive and targeted lists are designed to help you reach your ideal customers and boost your sales.
Targeted & Comprehensive Lists
At Promotions Qatar, we take pride in our ability to provide highly targeted and comprehensive mailing lists. Our team of experienced professionals diligently curates our lists to ensure they align with the specific needs of eCommerce & Shopping businesses. By leveraging our specialty lists, you can effectively target individuals who are most likely to be interested in your products or services.
Why Choose Our Specialty Mailing Lists?
Unparalleled Data Accuracy: Our mailing lists are regularly updated to ensure accurate and up-to-date information. Reach your audience with confidence, knowing that you have the most precise data available.
Customization Options: We understand that each business is unique. That's why we offer customization options that allow you to tailor your mailing list based on a variety of criteria such as demographics, interests, purchasing behavior, and more.
Expanded Market Reach: With our specialty mailing lists, you can expand your market reach and target potential customers beyond your existing network. Reach new horizons and tap into previously untapped markets.
Cost-Effective Solution: Investing in our specialty mailing lists is a cost-effective solution for your marketing needs. By targeting individuals who are most likely to convert, you can maximize your return on investment and minimize wasted resources.
Drive Sales and Conversions: By reaching the right audience with tailored messages, you can drive higher sales and conversions. Our comprehensive lists empower you to connect with prospects who are interested in what you have to offer.
How Our Specialty Mailing Lists Work
Using our specialty mailing lists is a straightforward process that can yield exceptional results for your eCommerce & Shopping business:
Identify Your Target Audience: Define your ideal customer profile, including demographics, interests, and behavior.
Customize Your List: Select the criteria that align with your target audience and customize your mailing list accordingly.
Receive Your List: Once your customization is complete, we will provide you with the purchased mailing list in a format that is convenient for you.
Execute Your Marketing Strategy: Incorporate the mailing list into your marketing strategy, utilizing various channels such as email marketing, direct mail, or telemarketing to reach your prospects.
Analyze and Optimize: Monitor the performance of your marketing campaigns and make data-driven optimizations to maximize your results.
Get Started with Specialty Mailing Lists Today
Don't miss out on the opportunity to expand your reach and boost your sales. Contact Promotions Qatar today to learn more about our specialty mailing lists for eCommerce & Shopping businesses. Our dedicated team is ready to assist you in finding the perfect mailing list that aligns with your specific objectives and targets.