Upcoming Events › Music
Feb 3, 2018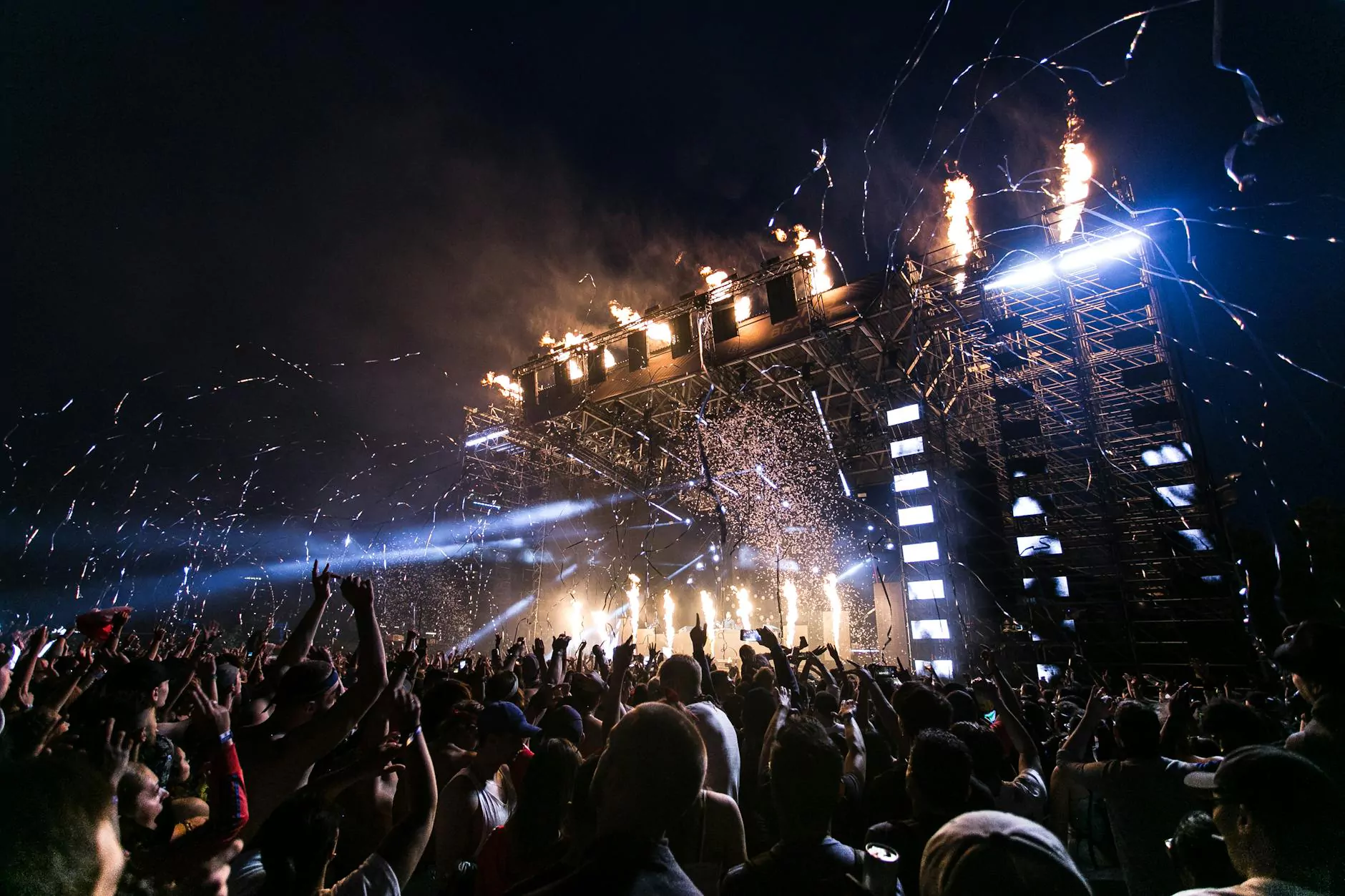 Discover Qatar's Vibrant Music Scene
Welcome to Promotions Qatar, your ultimate destination for finding the best upcoming music events in Qatar. Whether you are a fan of rock, pop, jazz, classical, or any other genre, we have got you covered. With a thriving music scene, Qatar offers a diverse range of concerts, festivals, and live performances throughout the year.
Stay Updated with the Latest Music Events
Are you tired of missing out on exciting music events? With Promotions Qatar, you can stay updated with the latest happenings in the music world of Qatar. Our comprehensive event listings will keep you informed about upcoming concerts, shows, and gigs, allowing you to plan your calendar in advance. Don't miss the opportunity to witness your favorite artists perform live in Qatar.
Explore Diverse Music Genres
Qatar's music scene celebrates diversity, catering to various tastes and preferences. From international artists to local talents, you can experience a wide range of music genres. Whether you are into contemporary pop or traditional Qatari melodies, there's something for everyone. Discover the cultural richness and artistic expressions through the vibrant music events happening across the country.
Unforgettable Concerts and Festivals
Prepare yourself for unforgettable experiences with the captivating concerts and festivals in Qatar. Immerse yourself in the electric atmosphere of live performances by renowned artists from around the world. Witness the energy of music festivals where you can connect with fellow music enthusiasts and create lasting memories. From small intimate gigs to large-scale productions, Qatar offers a diverse range of events that cater to different preferences.
Community and Networking Opportunities
The music events in Qatar not only provide entertainment but also serve as a platform to connect with like-minded individuals. Engage with the local music community and discover emerging talents that will leave a lasting impression. Attend workshops, masterclasses, and music conferences to expand your network and enhance your understanding of the industry. Promotions Qatar is your gateway to unlock countless opportunities within the vibrant music scene.
Supporting Local Artists and Music Industry
Qatar's music scene is not just about international acts; it is also about supporting and promoting local artists. By attending local concerts, you contribute to the growth and development of the Qatari music industry. Experience the unique blend of traditional and contemporary Qatari music and witness the incredible talent that Qatar has to offer. Show your support for the local music community and be a part of their journey.
Plan Your Music-filled Experience in Qatar
Promotions Qatar is dedicated to making your music-filled experience in Qatar a memorable one. Explore our listings, read reviews, and book tickets for the upcoming music events that resonate with your interests. From casual music nights to grand performances, Qatar offers a vibrant music scene that leaves a lasting impression on locals and visitors alike. Don't miss out on the exciting events happening in the world of music - stay connected with Promotions Qatar.
Category: eCommerce & Shopping
Home
Events
Upcoming Events › Music
© 2021 Promotions Qatar. All rights reserved.