Welcome to LSDI Featured Products - Printing Service - Mobile Marketing
Oct 29, 2021
Market Research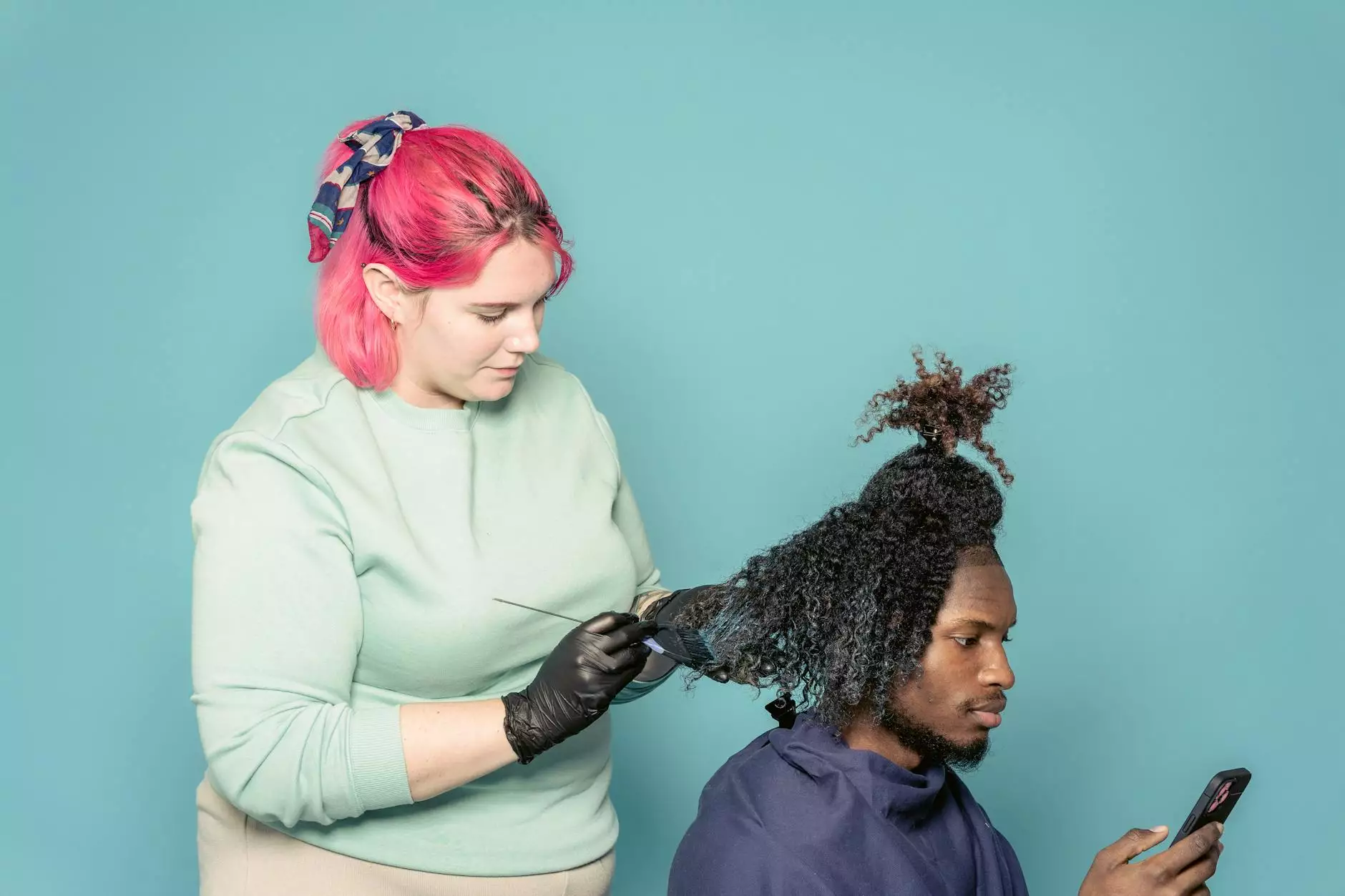 Enhance Your eCommerce & Shopping Experience
At LSDI, we strive to bring you the best and most innovative solutions to enhance your eCommerce and shopping experience. Our featured products in printing service and mobile marketing are designed to help you stand out from the competition and reach your target audience effectively.
Printing Services for Your Business Needs
Printing plays a crucial role in establishing a professional image for your business. Whether you need business cards, brochures, banners, or flyers, our printing services offer high-quality results that make a lasting impression. We utilize advanced printing techniques and materials to ensure your brand gets noticed.
With our state-of-the-art equipment and experienced team, we can handle all your printing requirements. Our experts work closely with you to bring your ideas to life, ensuring that every detail is perfect. From concept to delivery, we prioritize precision and timeliness, giving you peace of mind knowing your printing projects are in capable hands.
Business Cards
A well-designed business card leaves a lasting impression on potential clients, partners, and customers. Our printing service offers a range of options to create unique business cards that represent your brand identity. Choose from various sizes, finishes, and materials to make your business cards stand out.
Brochures
Inform, educate, and engage your target audience with professionally-designed brochures. Our printing service specializes in producing eye-catching brochures that effectively communicate your message. We help you choose the right paper type, folding options, and finishes to make your brochures visually appealing and impactful.
Banners
Make a bold statement with our custom banners. Whether you're looking for indoor or outdoor banners, our printing service offers a wide range of options to suit your needs. From trade shows and conferences to retail displays and promotional events, our banners attract attention and drive traffic to your business.
Flyers
Spread the word about your products and services with professionally-designed flyers. Our printing service ensures that your flyers are visually striking and effectively convey your marketing message. With various paper stocks and finishes available, you can create flyers that capture attention and generate leads.
Mobile Marketing Solutions to Boost Your Reach
In today's digital age, mobile marketing is essential for businesses looking to expand their reach and engage with their target audience. At LSDI, we offer cutting-edge mobile marketing solutions that help you connect with your customers on their smartphones and tablets.
Our team of experts specializes in creating mobile-responsive websites that provide seamless user experiences across all devices. We optimize your website for speed, usability, and search engine visibility, ensuring that your online presence attracts and retains visitors.
Mobile Apps
Stand out from the competition with a customized mobile app for your business. Our mobile app development services combine functionality, usability, and aesthetics to create apps that meet your specific requirements. Whether you need an app for iOS or Android, we have the expertise to bring your vision to life.
Mobile Advertising
Reach your target audience directly on their mobile devices with our mobile advertising solutions. We utilize various channels, including social media platforms and targeted display networks, to deliver your message to the right people at the right time. Maximize your advertising budget and drive conversions with our strategic mobile advertising campaigns.
Mobile SEO
Ensure that your website ranks high in mobile search results with our mobile SEO services. We optimize your website's structure, content, and performance to improve its visibility on mobile devices. With mobile SEO, you can reach a larger audience and drive organic traffic to your website.
Why Choose LSDI?
At LSDI, we understand the importance of standing out in a competitive online marketplace. Our featured products in printing service and mobile marketing are crafted with attention to detail and a focus on delivering exceptional results. By choosing LSDI, you benefit from:
High-quality printing materials and techniques
Customized solutions tailored to your business needs
Experienced team of professionals
Timely project delivery
Cutting-edge mobile marketing strategies
Optimized website performance
Expertise in mobile app development
Strategic mobile advertising campaigns
Enhanced mobile search visibility
Don't let your business go unnoticed. Contact LSDI today to explore our featured products in printing service and mobile marketing. Take a step towards enhancing your eCommerce and shopping experience and achieving success in the digital landscape.